In 1066, before they set off to invade England, the Normans enjoyed a French breakfast of pain-au-chocolat, croissant and chocolat chaud. Served by Monsieur Brown, Madame Stansfield and Madame Jones.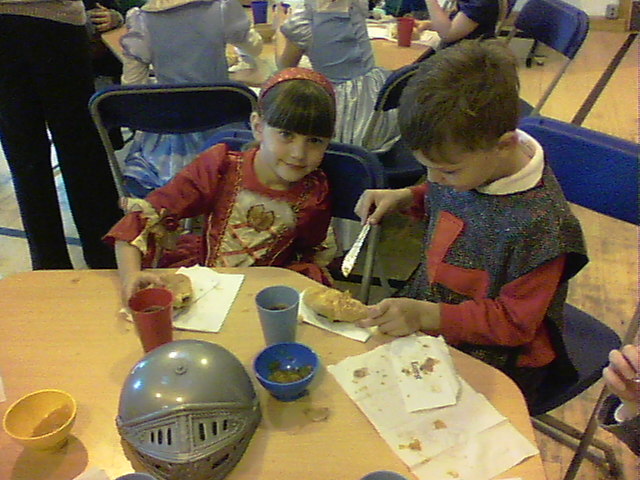 But every good Norman needs a sword to go into battle with. So off they went to the sword smiths to make their own, personalised weapons.
But only the knights had swords. The commoners fought with spears.
The Norman and Anglo-Saxon armies were trained and disciplined. They had to learn how to march to march in formation; turn a half or quarter right; raise arms and present arms.
At the Battle of Hastings, the Anglo-Saxon army had the advantage because they were on the hill. However, the Normans cleverly pretended they were retreating and the Anglo-Saxons broke formation and left their position on the hill. The Normans encircled the Anglo-Saxon army. King Harold was shot in the eye and William the Conqueror became King of England.